Presenting Wallis & Futuna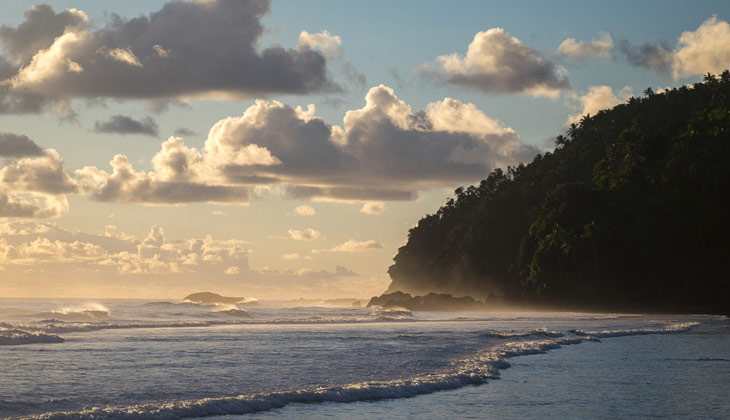 Wallis & Futuna is a French Overseas Collectivity located over 16,000 kilometres from France, in the heart of the Pacific Ocean. Unspoiled by mass tourism, Wallis & Futuna is blessed with outstanding attractions for tourists.
The islands of Wallis, on one hand, and Futuna and Alofi, on the other, form part of the "Polynesian triangle" and are steeped in Polynesian cultural traditions. They are about 300 km from Fiji and Samoa, 2,100 km from New Caledonia and 2,800 km from Tahiti.
The Territory has a current population of 11,562 inhabitants, two thirds of whom live in Wallis and one third in Futuna.
Wallis & Futuna is a resolutely distinctive overseas territory which has never been colonised, but decided to become part of the French Republic whilst maintaining its 3 kingdoms. Thus, the Wallisians and Futunans have harmonised French culture with the ancient traditions they share with the peoples of the Pacific Region.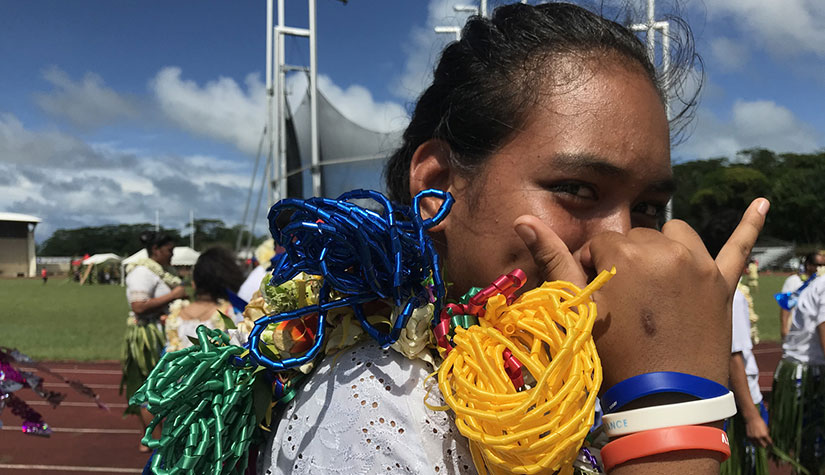 Geographic location
The Wallis & Futuna island group is located in the South Pacific Ocean. The nearest countries are the Fiji Islands to the southwest (280 km from Futuna) and the Samoa Islands to the east (370 km from Wallis). The Territory comprises three main islands, with a distance of 230 km separating Wallis from Futuna - Alofi.
Wallis is a low altitude volcanic island of 77 square kilometres, gently undulating and surrounded by a lagoon. The principal town of the Territory is Mata'Utu. Wallis has an international airport.
Futuna and Alofi (which has just one inhabitant!), are high altitude volcanic islands, with a surface area of 64 km², and have no lagoon; the highest point is Mont Puke, which rises to 524 m. Futuna is made up of two kingdoms: Alo, where the airport is located, and Sigave, where the port and harbour are located.
Climate
The islands have a tropical marine climate, warm and humid, with no dry season. Minimum and maximum temperatures hover between 22°C and 32°C throughout the year. Annual rainfall is more than 3,000 mm. The tropical cyclone risk is low to moderate.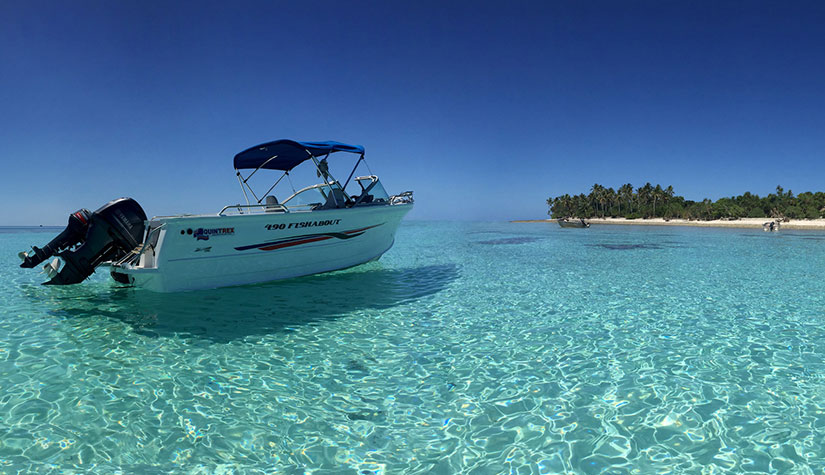 History
Wallis & Futuna were settled 3,400 years ago by the Lapita people, originally from Taiwan and other regions of East Asia, who made a specific type of pottery, many remains of which have been found in the Pacific Region.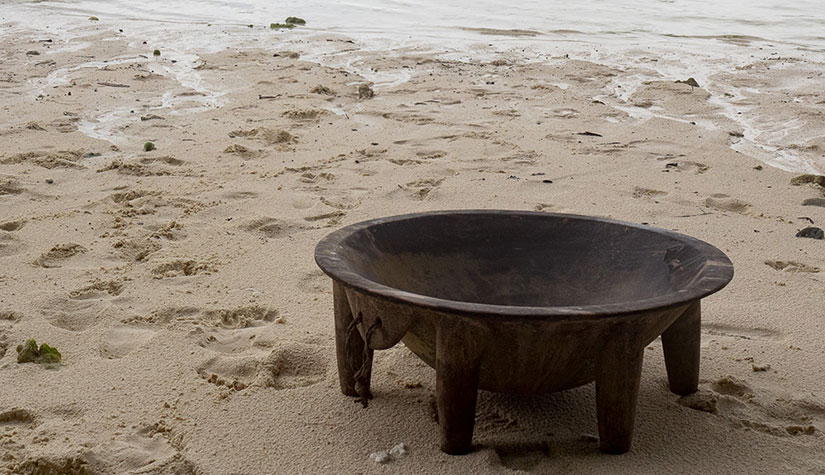 Tongan people arrived in Uvéa (Wallis) in the 15th century; close links with Tonga continued for two centuries and led to the establishment of a pyramid-type chiefdom system which remains to this day.
In Futuna, attempted Tongan invasions were repelled during the 15th and 16th centuries. In the 17th century, Samoans settled on the islands. The kingdoms as they exist today came into being during the 18th century.
In 1616, Dutch merchant sailors landed in Futuna and Alofi, which they named the "Hoorn Islands". In 1767, Samuel Wallis landed in Uvéa and give his name to the island.
Explorers have also called Wallis "The Consolation" and Futuna "the Lost Child". The first Europeans to settle permanently in the two islands were Marist missionaries, who first landed in 1837 and set out to convert the population to Catholicism.
By 1842, Wallis had completely adopted Catholicism and by 1846 Futuna was also Catholic.
In 1887-1888, a Protectorate Treaty was concluded with France; thus Wallis & Futuna were never colonised.
US army forces occupied Wallis from 1942 to 1946 and built defences and infrastructure still in use today (roads, airports, wharves...).
A referendum was held in 1959 and the residents of Wallis & Futuna voted near unanimously to become an integral part of the French Republic as an Overseas Territory. Since 2003 Wallis & Futuna has been an Overseas Collectivity.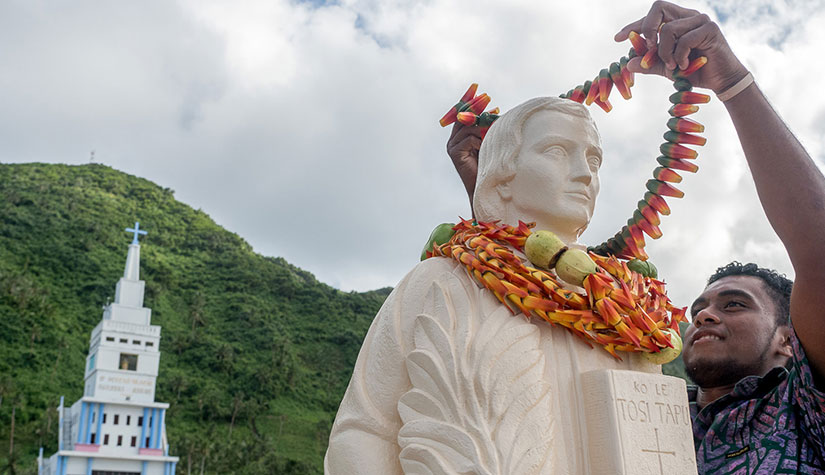 Culture and Heritage
The Polynesian social and cultural traditions of Wallis & Futuna exist alongside modern French social and political institutions. The 1961 Statute provides that "the French Republic guarantees to the people of the Territory of the Wallis & Futuna Islands that they shall freely practise their religion, and that their beliefs and customs shall be respected".
There is one kingdom in Wallis and two in Futuna: the kingdoms of Alo and Sigave. Each kingdom has a king, ministers and customary chiefs appointed from amongst the reigning lineage families. Each king has customary and administrative duties and responsibilities and is a member of the Territorial Assembly.
Given the historic background of the islands, the customs and language of Wallis are imbued with a strong Tongan influence, while the language of Futuna is related to that of Samoa. Excellently preserved traces of historic Tongan settlements can still be seen in Wallis.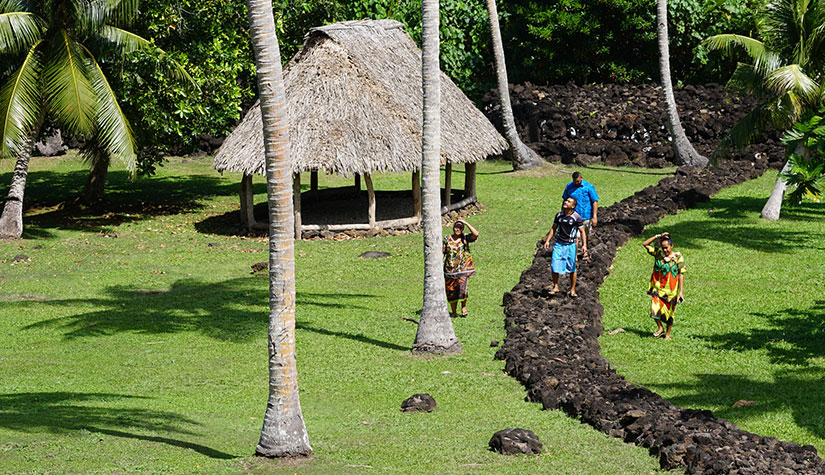 Catholic beliefs and religious observances play a key role in daily life. On important occasions and feast days, mass is always celebrated, followed by the kava ceremony and a katoaga (sharing of gifts) and traditional dances. Communion and confirmation ceremonies have great importance in the lives of young Wallisians and Futunans and their families.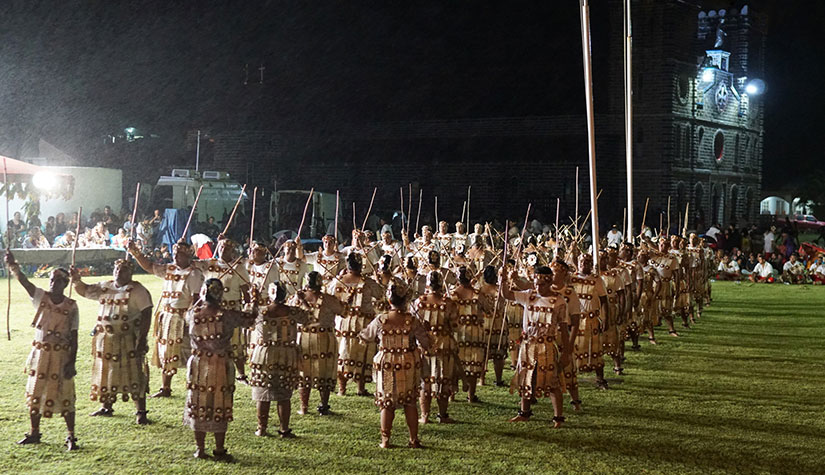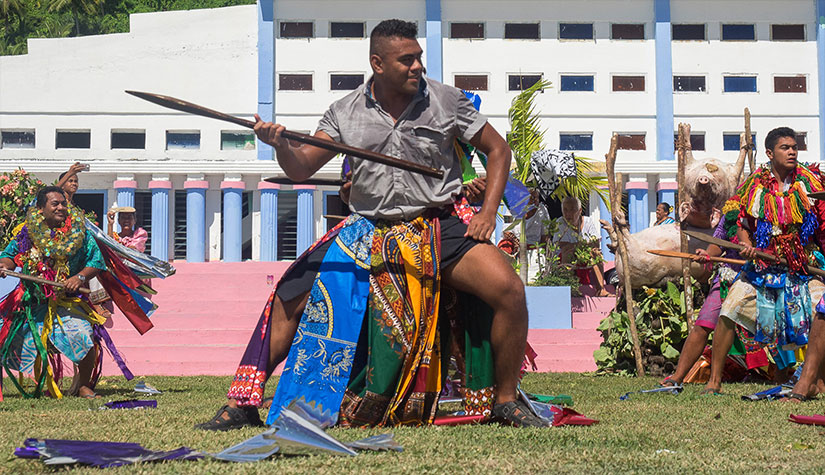 Custom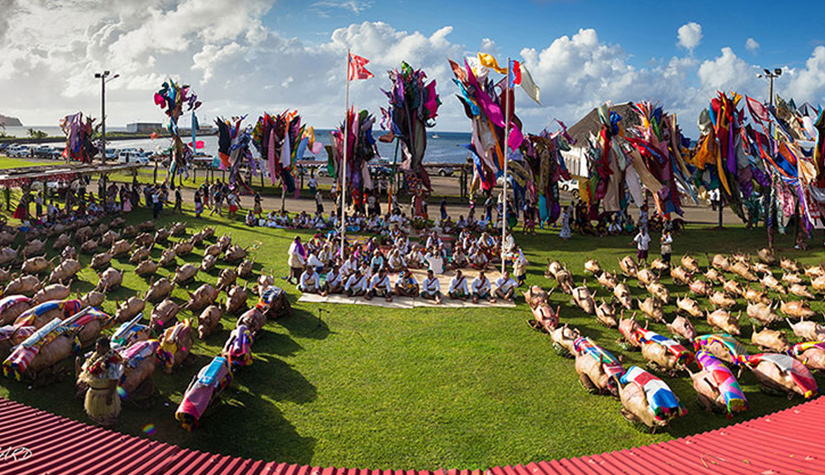 Custom or the "AGA'IFENUA" is profoundly entrenched in the hearts and daily lives of Wallisians and Futunans; despite contacts with the West, customary traditions remain vibrant and intact.
Custom provides the basis for many actions, and issues are settled through "customary gestures".
Local cultural traditions have a strong community focus and are rooted in a collective memory which finds expression in customs and traditions and in traditional institutions.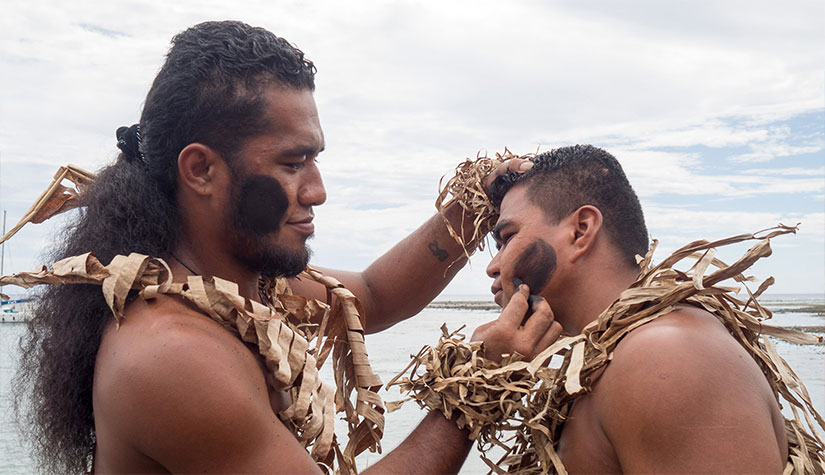 Customary gestures give individuals the means to help each other and maintain balanced relationships within and between families, villages and districts. A customary gesture involves an exchange of gifts, the value of which depends on the purpose of the "gesture" and the status of the recipient (kava root, tobacco, a bottle of alcohol, an envelope containing money...).
Institutions
Government and administrative procedure in Wallis & Futuna is structured around three institutions: the "High Administration" or Prefecture, the Territorial Assembly of elected members, and the Chieftaincy comprising 3 kingdoms.
Delegations
There are three Wallis & Futuna delegations based outside the Territory, in Noumea, Papeete and Paris. They are tasked with providing support covering a range of issues which citizens of Wallis & Futuna living or visiting abroad may need help with: studies, employment, healthcare, accommodation, death... They are also responsible for promoting investment and tourism in Wallis & Futuna.