Wallis & Futuna is quite literally on the other side of the world from France and Europe and it takes a long time to travel there. But it's a price worth paying! The little visited islands are a stunning and unforgettable natural paradise and it is very easy to settle there.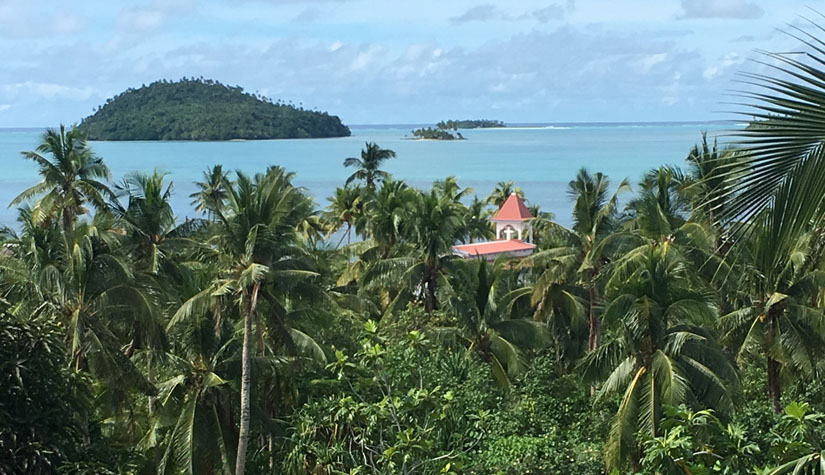 Who can settle in Wallis & Futuna?
The territory of Wallis & Futuna is part of the French Republic; depending on your nationality, entry requirements are the same as for France. Information and administrative procedures are available from French embassies and consulates, or on the Wallis & Futuna Prefecture website.
Moving to Wallis & Futuna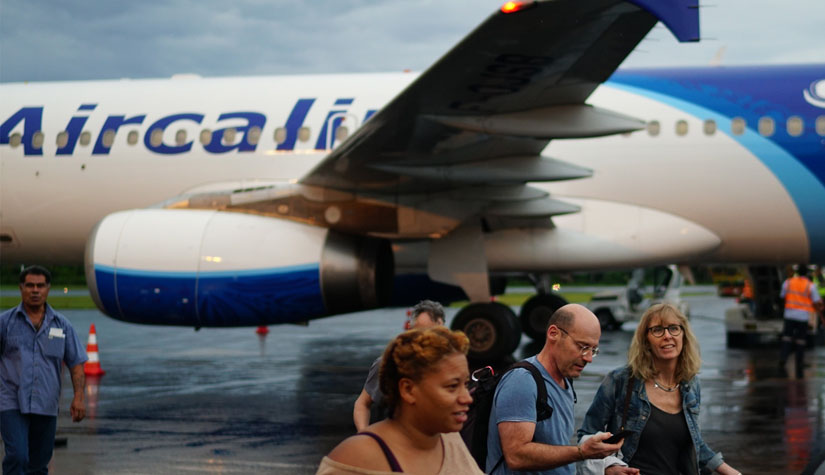 There is a three-weekly container ship service to the islands. If you are planning a move to Wallis & Futuna, you should contact one of the shipping companies to get a quote for sea freight transport.
Air Calédonie International is the only airline operating flights to Wallis & Futuna, so they can provide all information regarding freight transport by air.
Terms and conditions for the duty-free import of personal and household effects are available on the Wallis & Futuna Prefecture website.
To safeguard biodiversity on the islands, imports are required to comply with plant health regulations available from the Veterinary, Food Safety, and Phytosanitary Inspectorate (BIVAP).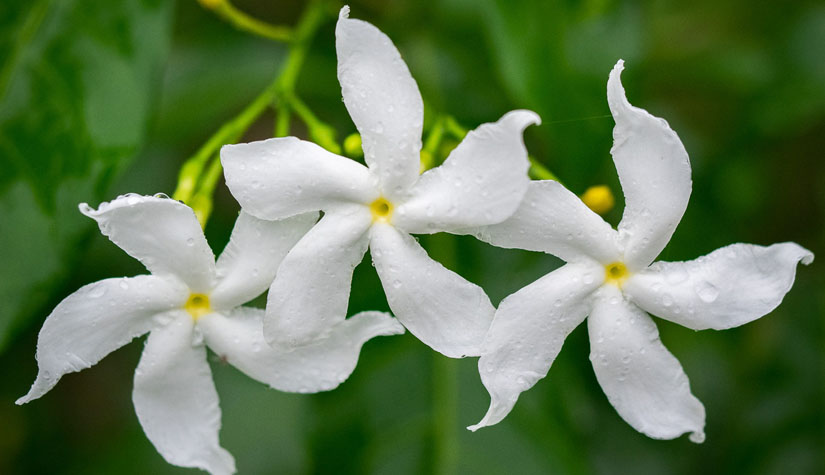 Wallis & Futuna has its own bank: BWF (Bank of Wallis and Futuna), a subsidiary of the BNP, which operates one ATM in Wallis and another in Futuna. You can open an account but, given the fixed exchange rate between the XPF and the euro, you can withdraw cash with a debit or credit card linked to a French bank without paying exchange or withdrawal fees.
The Post & Telecommunications Office (SPT) is responsible for the overall mailing and receipt of postal items and distribution to PO boxes at the post office. There is no home postal service in Wallis & Futuna. The SPT sells SIM cards providing access to the 4G mobile network throughout the territory. Subscriptions and top-ups are available, with or without data access.
The SPT also ensures internet service provision to individuals and businesses.
A welcome booklet for appointed officials provides answers to many of the questions likely to come up in respect of a move. The Wallis & Futuna Chamber of Commerce, Industry, Trades and Agriculture (CCIMA) is happy to answer any other questions you may have.
Customs duties
All goods imported into Wallis & Futuna must be declared on arrival at the Customs Office, which will fix the fees and taxes to be paid.
If you are relocating your main residence to Wallis & Futuna from France, an EU country, a French Overseas Collectivity or Department, or a foreign country, your personal and household effects may qualify for exemption from fees and taxes, subject to proof of your prior possession and use of them. Motor vehicles are excluded.
Detailed information is available on the Prefecture website.
Goods imported for professional purposes are subject to entry tax (average rate: 20% of product value), customs duties (average rate: 10% of product value) and proportional fees (2% of value).
Details of all applicable product-based taxes are available from the Customs Department.
Healthcare information
Provision of healthcare and prescription drugs is completely free in Wallis & Futuna.
As a consequence, there is no real need to take out an insurance scheme, apart from travel coverage.
The Wallis & Futuna healthcare system is based on a Healthcare Agency tasked with establishing healthcare policy, healthcare provision, prevention and the delivery of prescription drugs.
Wallis has its own hospital in Sia and a dispensary in each of the island's three districts. In Futuna, healthcare is ensured by Kalaveleve hospital.
Sia hospital is equipped with 42 beds, technical facilities comprising an operating theatre, an intensive care unit, an obstetrics unit with two treatment rooms, a radiography unit, a CT scanner, a dental unit, ultrasound and mammogram facilities, and a pharmacy.
Kaleveleve hospital is equipped with 9 beds and ensures first aid and dispensary services: consultations, dental care, mother and child healthcare, radiology, gynecology, obstetrics, prevention, A&E, etc. If a severe medical condition is diagnosed, medical evacuation to Wallis is arranged for Futuna patients. Medical specialists also make frequent calls to Wallis & Futuna.
Medical evacuation to New Caledonia, Australia or France is arranged for patients suffering from complex medical conditions.
Thanks to fibre optic internet access, the Wallis & Futuna Healthcare Agency began using telemedicine in late 2018 to request medical advice and arrange consultations. This approach based on teleconsultation connection with France will be more widely deployed.
Bringing your family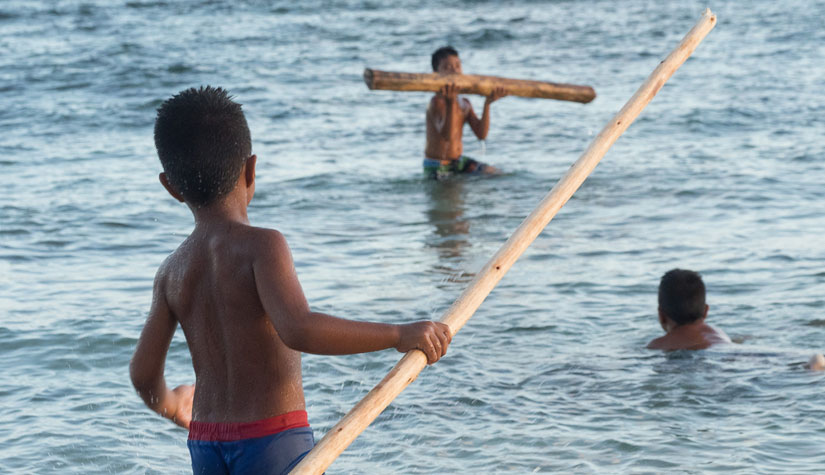 The natural environment and quality of life in Wallis & Futuna is ideal for families. Crime is unknown, the islands are blessed with unspoiled natural beauties, there are a host of watersports and outdoor activities and the climate is warm and pleasant all year round.
Although there are no theatres or cinemas in Wallis & Futuna, there are plenty of clubs and associations, and the Wallisians and Futunans and the expat community hold a host of lively sports and cultural events.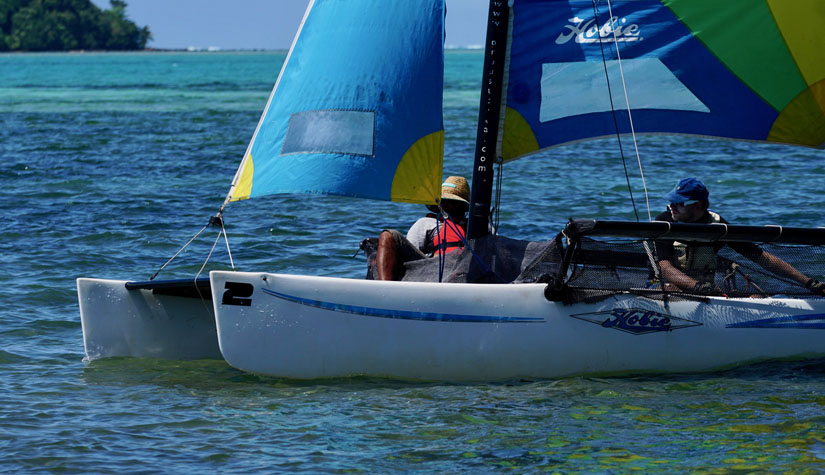 Education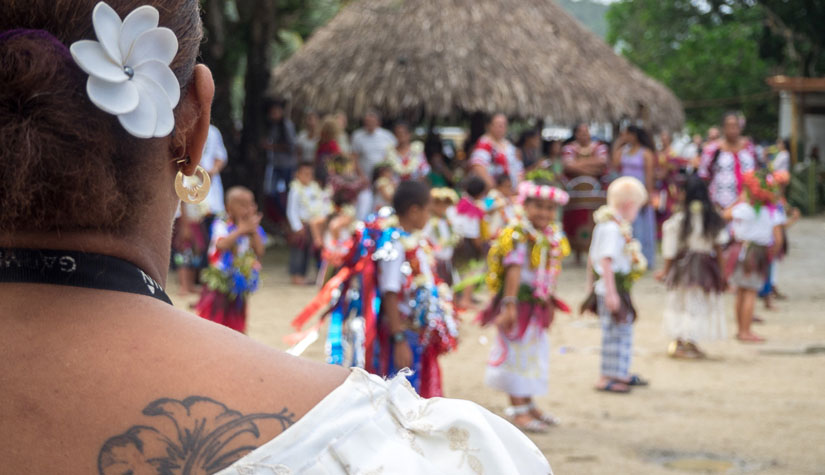 Schooling is completely free and children can study up to high school diploma level in the territory. Although Wallis et Futuna currently has no higher education facilities, discussions with the University of New Caledonia are ongoing.
Public primary school education is provided by the Directorate for Catholic Education. The Local Education Authority has sole responsibility for public secondary school education.
There are nine primary schools in Wallis and five in Futuna; Wallis has four colleges, including one with a vocational teaching department, and Futuna has two colleges; there are two high schools in Wallis, one specialising in general and technological studies, including vocational teaching departments, and an agricultural high school.
Freelancing from Wallis and Futuna
In August 2018, the Tui Samoa submarine cable brought superfast fibre optic internet access to Wallis & Futuna. The territorial authorities have made leveraging online business tools, resources and services to grow the economy one of their key priorities.
Wallis & Futuna therefore offers ideal working conditions for mobile workers in the online business and services sector and digital economy players, whether they work with local companies rapidly moving into the world of online business or clients worldwide. Based in Wallis & Futuna, they can take full advantage of the territory's human, material and tax resources and benefits.
A business incubator is shortly scheduled to provide mobile workers with smart office space (full internet connection) to rent... with views over the lagoon!